Are you looking to move to Surrey? Look no further as Three Men Big Muscles Movers is the best mover in Surrey.
As a company that is always at your service, Three Men Big Muscles Surrey Movers will make moving simple and efficient for you. Three Men Big Muscles Surrey Movers has been moving goods for clients in Surrey for the last ten years or so, and as such, we have learned to make our customers happy. The packing needs of our customers are dealt with through provision of shrink wrap, tape, boxes, and blankets. The trained movers at Three Men Big Muscles Surrey Movers will wrap, pack, handle, and transport your goods from one point to another in Surrey. We have the provision of loading and responsible handling of all the goods of our clients. We do not just transport and leave you with the burden of unpacking; in fact, we do not consider our job complete until you are settled in your new home.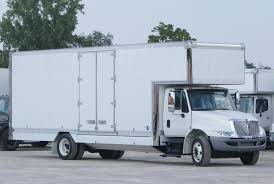 Surrey Movers Removals Service
The movers at Three Men Big Muscles Movers have professional standards and training all for the better service of our customers. The Three Men Big Muscles Moving Company has tried its best to be the customers moving choice in Surrey BC. We do not limit our customers since we provide local, office, commercial, and house moves cheaply. A unique feature about the Three Men Big Muscles Surrey Movers is that we provide a good range of moving that includes moving the piano in Surrey. We also do quick and short notice moving around Surrey affordably.
Three Men Big Muscles Movers take care of individual needs even through different modes of pricing including flat rates and hourly charges. We can work out the best rates for your low budget moving in Surrey. TMBM Surrey Movers use a pallet jack to take care of the heavy moving. You may want to know about interesting places to tour such as Fraser Downs Horse Racing and Casino, Coastal Climbing Centre, or White Rock Crescent Beach and we will provide you with the information. Three Men Big Muscles Movers gives free online quotes.