Who We Are
New Westminster moving Company
Choosing the right New Westminster moving company will make your upcoming move smooth and efficient. Three Men Big Muscles can transform your moving experience from one that is tense and stressful to one that is planned out and stress-free. Our professionalism and experience is a testament to our commitment.
Whether you are moving within New Westminster or to a different city we can help make the process straightforward and transparent. Our highly-trained staff is cooperative and friendly. We can answer your questions as we seek to satisfy your unique moving needs.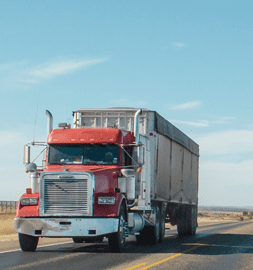 New Westminster Moving Company Quote
Three Men Big Muscles
Reliable New Westminster Moving Company
Three Men Big Muscles
Not all New Westminster moving companies are the same. Our reliability, accessibility, flexibility and diligence are what separates us from the competition. We understand the stressors that can accompany moving because we have been doing it for more than 10 years. Each move has built on our reputation which is why when you need a piano, house, office or business moved Three Men Big Muscles is up to the task!
Three Men Big Muscles
Why Choose Three Men's New Westminster Moving Company
Three Men Big Muscles
We pride ourselves on being flexible and complete in the services we offer. Whatever your needs are, we can help you move more efficiently and effectively.
Three Men Big Muscles
WHAT DO YOU NEED TO DO TO GET A QUOTE?
Three Men Big Muscles
Our Quick Quote form will allow you to submit a request from wherever you are. Shortly, our customer care department will contact you will individualized packages and reasonable rates so you can address your unique moving needs. 
We believe that moving should be as simple and easy as getting a quote from our website. You submit the information, we provide our professional insight, construct a detailed plan and then take care of the heavy lifting. While you enjoy the peace of mind that comes from securing a quality service at a competitive price.
Three Men Big Muscles
Moving to New Westminster? Hire a New Westminster Moving Company!
Three Men Big Muscles
Our professional, experienced and cooperative staff will create a detailed plan to properly and securely transport your belongings to your destination. Three Men Big Muscles will minimize the stress of your move as you observe our diligence and attention to detail. Our reputation as the premier New Westminster moving company has been built one move at a time. Ask about our local insight and information. Get a Quick Quote today!
Three Men Big Muscles
Our Locations
Three Men Big Muscles
Three Men Big Muscles
Our Blog
Three Men Big Muscles
What does it mean to be a local moving company? Three Men Big Muscles has sought to be the
The job market is becoming increasingly volatile amidst the ongoing Covid 19 pandemic. People are moving between cities more